Virtual TINtech December 2020
Leveraging technology to drive innovation and enable digital operations
Virtual TINtech explores how technology supports and enables effective business and operating models, delivers efficiencies and transforms the customer experience.
The last six months has transformed the way insurance organisations interact with their customers, manage their operations and think about the strategic role technology plays to enable the digital future.
Through a series of interactive panel discussions, thought leadership insights and innovative case studies you will:
Discover how to overcome the data, technology and people challenges to enable a digital operating model
Develop customer centric, innovative systems and process that also achieve efficiencies
Explore the key criteria to deliver successful transformational change in complex organisations
AGENDA: Day 1

10:00 - 11:00 | Keynote
Reframing insurance in a rapidly changing landscape


Overcoming the challenges of digital to develop a future fit organisation, enhance customer experiences and enable more efficient, agile operations


Sarah Greasley
Chief Technology Officer
Direct Line Group
Chris Payne
EMEIA Insurance Technology Leader
Ernst & Young LLP
Mitch Robinson
UK Insurance Technology Partner
Ernst & Young LLP
Sponsored by
11:00 - 12:00 | SME Commercial panel discussion
Effectively responding to changing SME market dynamics


Innovating products, service and distribution to deliver sustainable competitive advantage and keep pace with evolving customer expectations

Jasvinder Gakhal
Managing Director
Direct Line (Commercial Division)
Ashwin Mistry OBE
Executive Chairman
Brokerbility & BHIB Insurance Brokers
Adrian Coupland
Customer & Marketing Managing Director
SSP
12:00 - 13:00 | Panel discussion
Transforming the digital customer experience


Overcoming the operational and organisational challenges to deliver a digital customer experience that drives engagement and retention


Richard Beaven
Chief Operating Officer
Brightside Group
Chris Thompson
Global Head of Mobile & Head of Public Websites
Aviva
Jakub Wróblewski
Manager
Sollers Consulting
Sponsored by
14:00 - 15:00 | Panel discussion
Core system modernisation


Leveraging digital to tackle core system legacy, deliver innovation and transform the operating model

Brad O'Connor
Head of Technology
Beazley
Peter Jackson
Director, Group Data Sciences
Legal & General
Tim Crossley
Business Development Director
Sapiens
Sponsored by
A series of short videos from our exhibitors under the spotlight


16:00 - 17:00 | The Innovation Stage
Driving innovation in insurance

Driving innovation in insurance from InsurTech to BAU

Graeme Dean
Head of Insurance EMEA
Cover Genius
James Russell
Co-founder & CEO
Brisk
Madeline Bailey
Founder
Ballantyne
René Schoenauer
Director, Product Solution Marketing, EMEA
Guidewire Software
Sponsored by

AGENDA: Day 2

10:00 - 11:00 | Opening panel
Achieving successful digital transformation


Aligning strategy, technology and culture to ensure your transformation initiatives deliver their business objectives

Mark Evans
Managing Director, Marketing & Digital
Direct Line Group
Daniel Robinson
Program Director
HomeServe Now
Rui Pereira
Co-founder & VP of Digital Transformation
OutSystems
Sponsored by

11:00 - 12:00 | London Market insight
Future at Lloyd's: moving from talk to action


A deep dive into the implications of Blueprint Two, the role it has to play in delivering a digital market and your next steps


Louise Day
Director of Operations
International Underwriting Association
Lee Elliston
Director of Claims
LMA
Ian Gibbard
London Market Sales
Guidewire
Ben Bolton
Founder & MD
Gracechurch Consulting
James Livett
Associate Director
LIIBA
Sponsored by

12:00 - 13:00 | Panel discussion
Re-platforming to build agility, reduce costs and enable innovation


Successfully overcoming the people, process and technology challenges and moving to new, cloud based technology architecture

Samantha Smithson-Biggs
Transformation Director
Aviva
Julie Dennis
Director of Solution Delivery
Domestic & General
Bart Patrick
Managing Director, Europe
Duck Creek Technologies
Sponsored by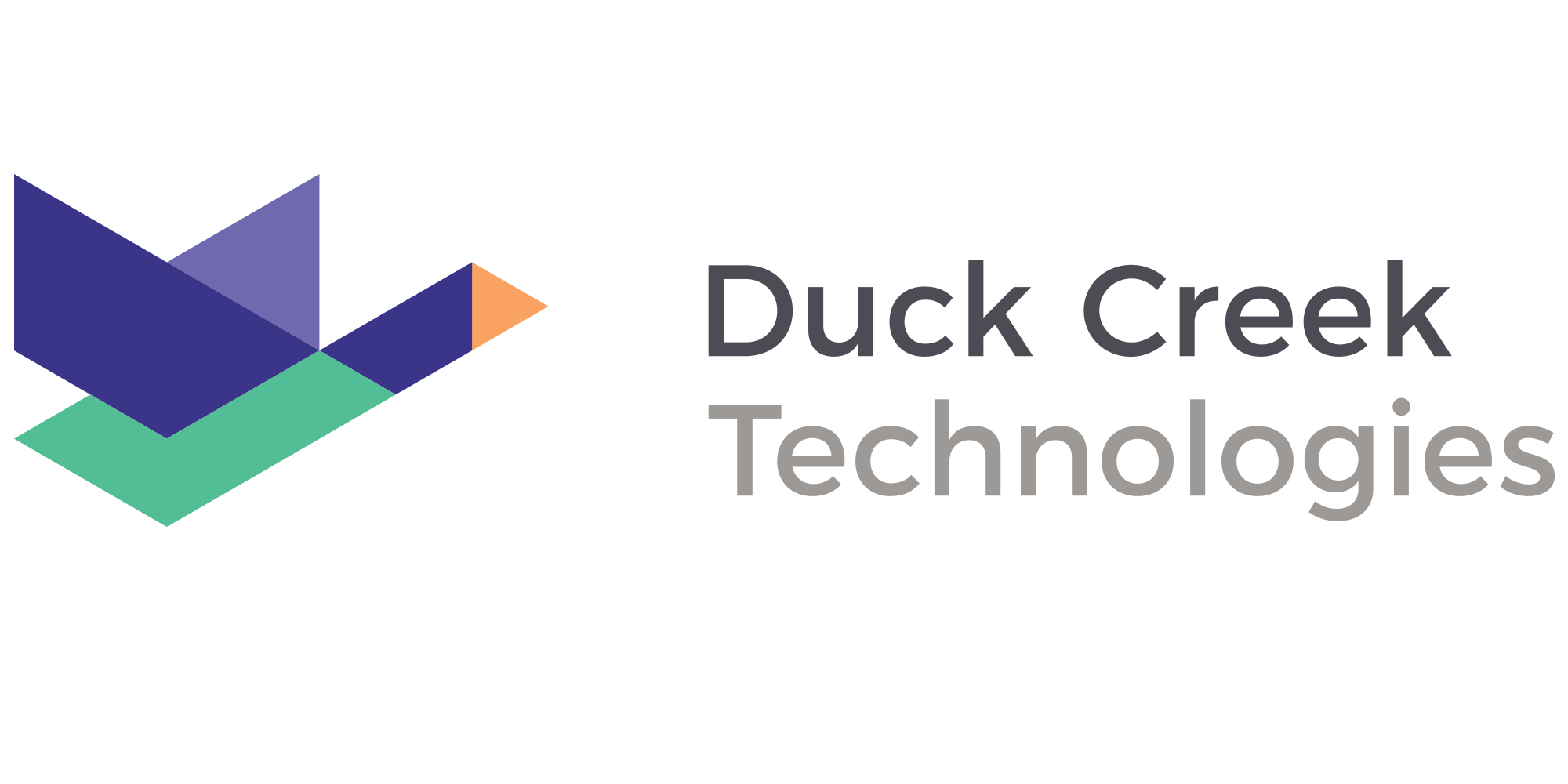 LUNCH
14:00 - 15:00 | Practical Insight Report followed by 'ask the expert' Q&A
What can really be achieved with artificial intelligence within insurance?


Separating hype from the reality and looking at where AI and automation can help your organisation improve efficiencies and enhance the customer experience

Yanna Winter
CIO, Head of IT
Generali
Tom Coppock
Solution Engineering - UK, Ireland, Middle East and Africa
Kofax
A series of short videos from our exhibitors under the spotlight


16:00 - 17:00 | Panel discussion
Leveraging APIs to transform the customer experience


Overcoming data and legacy challenges and unlocking the potential of APIs to improve CX and enable new eco-systems and routes to market

Alexandre Ramos
CIO & Technology Leader
Liberty Mutual
Jimmy Williams
Co-founder
My Urban Jungle
Joel Yarde
Technology Marketing Lead
EIS
Exhibition Area
Click each sponsor / exhibitor logo to visit their virtual stand or arrange a meeting
Sponsored by
Main sponsor:
Innovation sponsor:

Session Sponsor: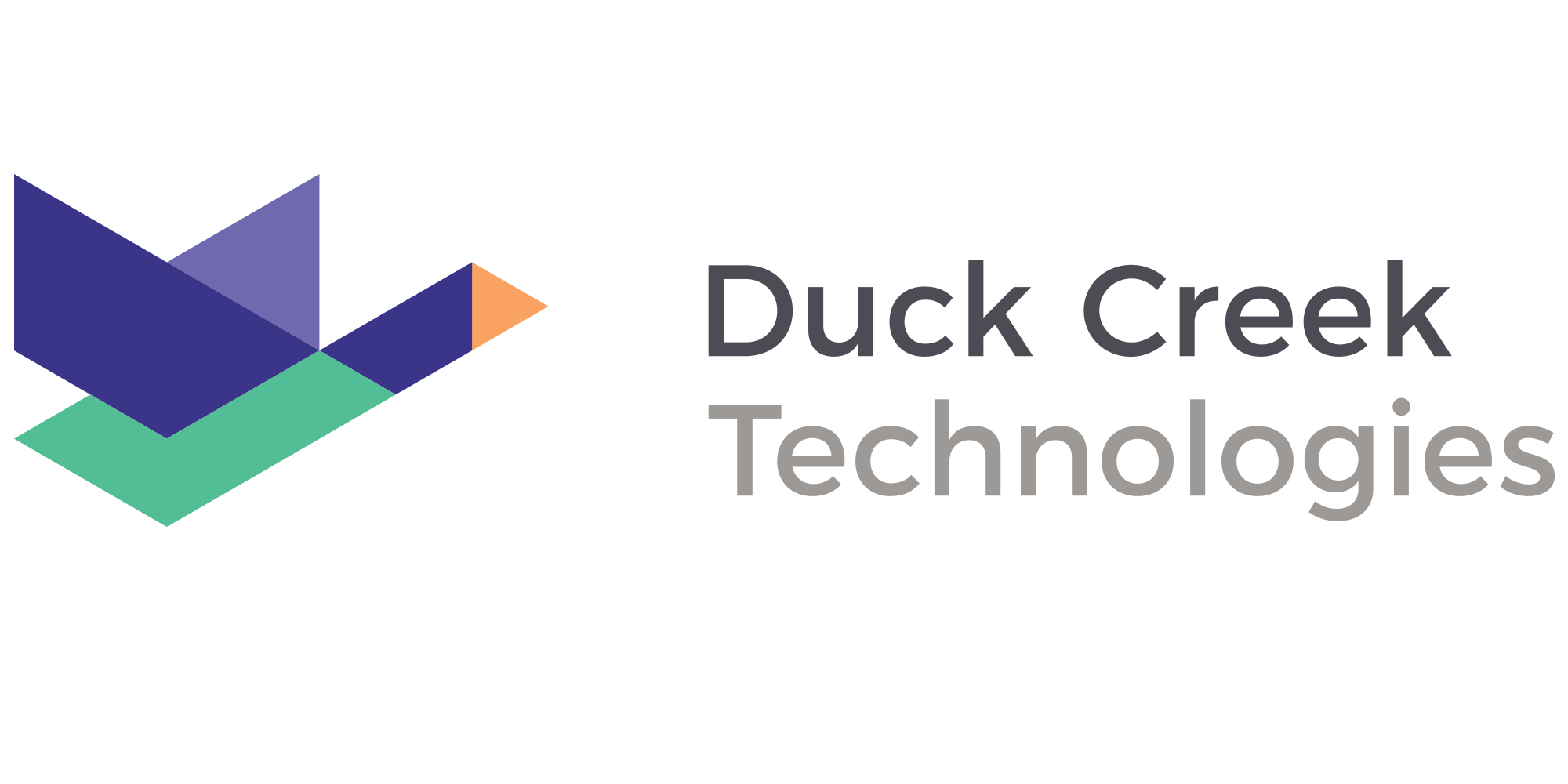 Close
We help insurers navigate disruption, manage regulatory change and integrate technology to transform and achieve growth. All sectors face challenges. But, in insurance, the list is especially long. Profound regulatory change. Unprecedented opportunity in emerging markets. Lingering economic uncertainty. Technology-driven disruptions. Rising consumer expectations. Intense cost and competitive pressures. Through our services, we can help you address these issues — and embrace innovation and transformation to improve performance and drive long-term growth.
Our global team of professionals combines industry knowledge and technical experience to help with your most pressing issues. Whether through our tax and audit advice or our innovative advisory services, we help insurers explore M&A strategies, adopt new business models, develop new products, embrace technology, optimize customer experience and address shifting workforces.
For more information click here
Close
Guidewire is the platform P&C insurers trust to engage, innovate, and grow efficiently. We combine digital, core, analytics, and AI to deliver our platform as a cloud service. More than 540 insurers, from new ventures to the largest and most complex in the world, run on Guidewire.
As a partner to our customers, we continually evolve to enable their success. We are proud of our unparalleled implementation track record, with 1,000+ successful projects, supported by the largest R&D team and partner ecosystem in the industry.
For more information click here
Close
Thousands of customers worldwide trust OutSystems, the number one low-code platform for rapid application development. Engineers with an obsessive attention to detail crafted every aspect of the OutSystems platform to help organizations build enterprise-grade apps and transform their business faster. OutSystems is the only solution that combines the power of low-code development with advanced mobile capabilities, enabling visual development of entire application portfolios that easily integrate with existing systems.
For more information click here

Close
Sapiens International Corporation empowers insurers to succeed. The company offers digital software platforms, solutions and services for the P&C; life, pension and annuity; reinsurance; financial & compliance; workers' compensation and financial markets. With more than 35 years of delivering to over 500 organizations globally, Sapiens satisfies customers' core, data and digital requirements. Our portfolio includes policy administration, billing and claims; underwriting, illustration and electronic application; reinsurance; and decision management software. Sapiens' digital suite features customer and agent portals, and an advanced analytics solution. Sapiens' team of over 3,300 operates in North America, the United Kingdom, EMEA and APAC.
For more information click here
Close
Sollers Consulting is an international operational advisory and software integrator. Established in 2000, the company supports insurers, banks, and leasing firms in business transformations and adapting to modern technologies.
For more information click here
Close
Duck Creek Technologies paves a genuine path to the future for the London Market. Decades of insurance experience underpin advanced technologies specifically designed to accommodate change—giving market entities the ability to navigate uncertainty and capture market opportunities faster than their competitors.
Duck Creek solutions are available standalone or as a full suite. All are available via Duck Creek OnDemand, the provider's SaaS solution for the insurance industry. For more information, visit www.duckcreek.com and follow us on Twitter @DuckCreekTech
For more information click here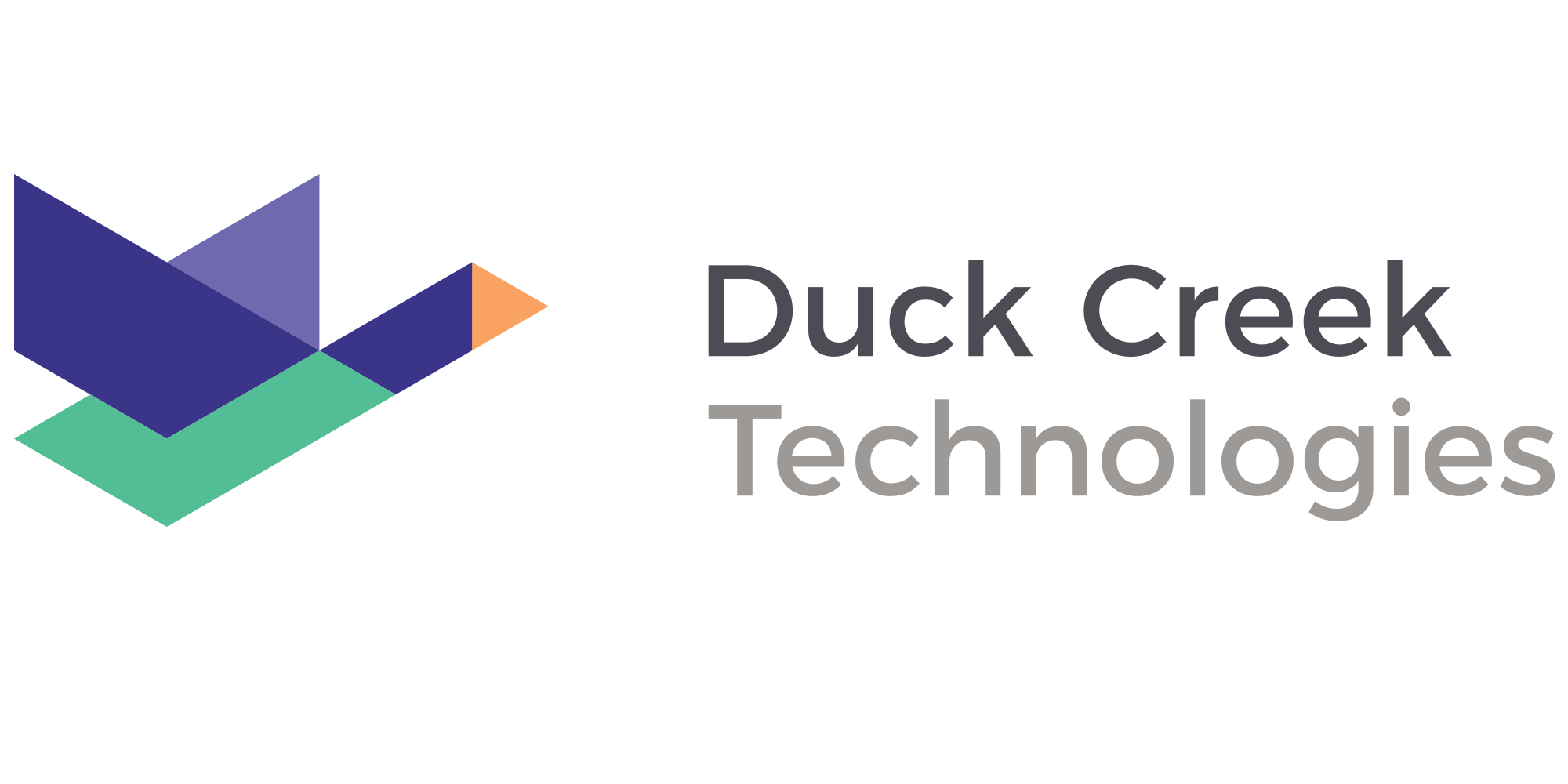 Close
Verisk Specialty Business Solutions (formerly Sequel), has been a leading industry software specialist for over 25 years, delivering impactful, reliable solutions that provide end-to-end management to the insurance and reinsurance markets. As part of Verisk, a global organisation that is synonymous with industry innovation and driven by leading experts in their field, we have a strong track record for delivering successful transformation programmes for underwriters, brokers and MGAs within the Lloyd's, companies and international insurance/reinsurance sector.
As Verisk Speciality Business Solutions, we continue to invest heavily in product evolution, working closely with our clients on a growing range of class-leading, end-to-end solutions. We strive to continually enhance client experiences and better inform risk decisions and as part of Verisk, we have an unrivalled team of insurance industry experts around the world with access to data-driven insights across the Verisk network. We are firmly focused on the future to help you see a world of opportunities.
For more information click here
Close
Genasys is a leading insurance technology company which develops and supports world-class software and services.
Our product is a full stack, cloud based, modular insurance solution, which can delivered into P&C, Life, Medical and speciality business, like cyber, marine, aviation. The technology is designed to accommodate Usage Based, On-Demand and Parametric business. Our zero code tools and quick to deploy product distribution technology empowers our clients to drive their businesses.
We believe in providing business solutions, not just software, and therefore we offer flexible commercial models that are designed to support our customer's businesses and product innovation.
For more information click here
Close
DOCOsoft is an innovative developer of technology solutions for the global insurance and financial services markets. With over 15 years' experience, the company's pedigree is well established in the UK and our software is widely used in the London Insurance market, where we provide highly-effective Claims, Document Management and connectivity solutions.
Many of the leading London Market Insurance companies rely on DOCOsoft for their Claims Management and the product is closely integrated into the infrastructure that supports the London and international insurance market.
For more information click here
Close
We take the pain out of big change projects.
Working with over 600 organisations, our low-code, contact centre and omnichannel messaging solutions allow customers to make big changes, fast.
Radically improve your customer experience without launching big, expensive transformation programs. And, there's no need to blow the budget, replace core systems or create work for IT.
Our tools help the people behind the scenes – customer-facing staff and IT talent – build and deliver customer experiences together. Solving operational issues one bad process at a time.
Discover how you can deliver first-class CX in the claims market, talk to our team today.
For more information click here