Virtual TINtech Summer 2021
Leveraging technology to drive innovation, transform the customer experience and enable digital operations
Virtual TINtech explores how technology supports and enables effective business and operating models, delivers efficiencies and transforms the customer experience.


The focus for this event is on how organisations are transforming their business and operating models to drive up engagement with their customers, leverage data and automation, and build the capabilities to compete in a rapidly changing, digital world.


Through a series of interactive panel discussions, thought leadership insights and innovative case studies you will:
Discover how to overcome the data, technology and people challenges to enable a digital operating model
Develop customer centric, innovative systems and process that also achieve efficiencies
Explore the key criteria to deliver successful transformational change in complex organisations
AGENDA: Day 1

10:00 - 11:00 | Keynote
Transforming insurance business & operating models for efficiency and growth
Leveraging technology to enable tomorrow's customer led insurer
Developing compelling, customer led insurance propositions.
The strategic opportunities and threats of insurance ecosystems
Delivering seamless customer journeys
Leveraging digital to create a more agile, data centric operating model
Delivering customer centric, scalable innovations through a culture of continual change
Ingrid Woodward
VP Technology & Operations
CNA Hardy
Steven Zuanella
Group Chief Digital Officer
Generali
Chris Payne
Partner and UK & EMEIA Technology Leader
Ernst & Young LLP
Sponsored by
11:00 - 12:00 | Panel discussion
Meeting changing customer expectations
Delivering omni-channel and self-service to drive engagement, improve retention and reduce costs

Covid has pushed service expectations up with poor service no longer tolerated by customers. This session will explore what that means for delivering seamless digital insurance journeys, the implications for technology systems & data, and building capability for the future service model.
Getting the basics right across omni-channel communications
Leveraging design thinking to transform the customer experience
Effectively using data to service customers 'right first time'
Carl Berriman
Head of Personal Lines Product Delivery
LV=
Kelly Ward
Chief Sales & Distribution Officer
AXA Partners
Björn Freter
Co-CEO, sum.cumo
Sapiens
Sponsored by
12:00 - 13:00 | Panel discussion
Transforming technology & operations to enable growth
Overcoming the practical challenges to simplify core systems, build new capabilities and achieve agility

The thinking around insurance technology architecture and the operating model it supports is rapidly developing. This panel discussion will explore how simplifying insurance technology and realigning operations can enable efficiencies and improve customer outcomes.
Are microservices, enabled through cloud technologies the only answer?
Harnessing the data to achieve process efficiency and increase operational agility
Tackling ingrained legacy technology and thinking to drive change
Tim Yorke
Chief Operating Officer, Commercial
AXA Insurance Plc
Paolo Cuomo
Operations Director
Brit Insurance
René Schoenauer
Director, Product Solution Marketing, EMEA
Guidewire software
Sponsored by

14:00 - 15:00 | Panel discussion
Successfully applying intelligent automation
Achieving both efficiencies and better customer outcomes

As we move from RPA to intelligent automation, it feels as though there is a race to automate in the insurance industry. However, there are still big challenges around legacy technology, data and trust in new processes.
Understanding how automation can be effectively applied and how to modify existing processes to accommodate that change
Improving data across the organisation to enable automation
People first. The technology is available – it is now all about having the right people!
Building on the foundation of RPA to deliver greater returns from intelligent automation
Measuring the ROI in terms of improved claims journeys, FNOL processes, fraud mitigation and enabling loss prevention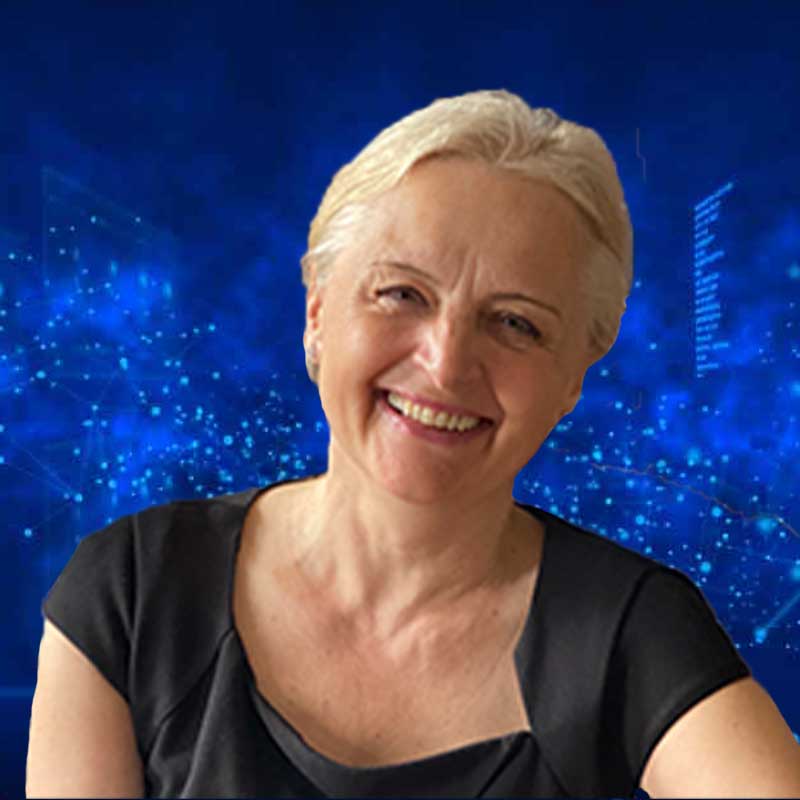 Yanna Winter
CIO, Head of Generali UK IT
Generali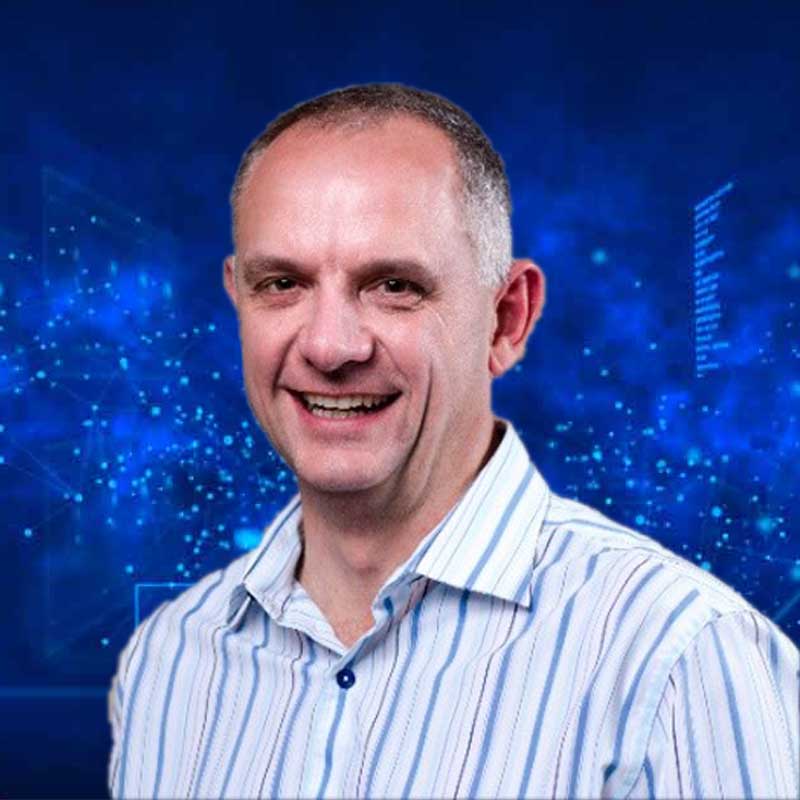 Jason Cripps
Global Head Operational Excellence and Automation
Zurich Insurance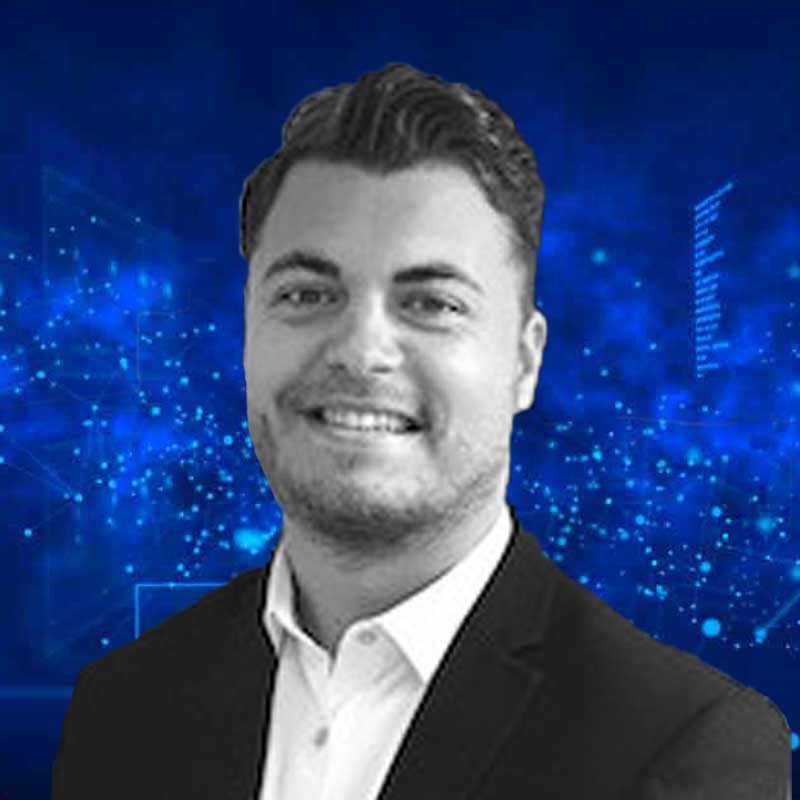 Scott Holmes
VP
SS&C Intelligent Automation Solutions
Sponsored by

15:00 - 16:00 | Panel discussion
Leveraging structured and unstructured data to improve organisational performance
Successfully becoming a data driven organisation
Data has always been at the heart of insurance businesses, and is at the heart of digital transformation. However, the volume, speed and range of digital data now available, and difficult to integrate legacy data, present complex challenges in extracting value and meaningful insights that deliver clear business outcomes.
This panel will explore these practical challenges and how they can be overcome, offer examples of how to manage and maintain data, and look at some of the technologies available to extract the full potential of your data.
Lara Korz
Chief Data Officer
Azur
Alex Last
Continuous Improvement & Automation Manager
Zurich Insurance
Dan Klein
Director Solution Center
Zühlke Engineering Ltd
Sponsored by

16:00 - 17:00 | Case study & discussion
Delivering transformational change
Implementation case studies on delivering successful technology enabled change
Delivering transformational change is not just about technology – aligning people, process and culture around the core purpose are fundamental for success.
In this session you will hear 3 short perspectives on delivering successful transformational change before we ask the panel your questions in an interactive Q&A session.
Building the case for change and engaging people in the journey
Overcoming the key operational challenges to enable digital transformation
Criteria for creating a culture for change and tackling a legacy mindset
Tim Mann
Chief Information Officer
NFU Mutual
Darren Sharp
Chief Information Officer
Tokio Marine Kiln
Mukund Rao
Chief Business Officer
Mindtree
Virtual TINtech Summer 2021
Leveraging technology to drive innovation, transform the customer experience and enable digital operations
Sponsored by
Main sponsor:
Breakout sponsors:



Close
We help insurers navigate disruption, manage regulatory change and integrate technology to transform and achieve growth. All sectors face challenges. But, in insurance, the list is especially long. Profound regulatory change. Unprecedented opportunity in emerging markets. Lingering economic uncertainty. Technology-driven disruptions. Rising consumer expectations. Intense cost and competitive pressures. Through our services, we can help you address these issues — and embrace innovation and transformation to improve performance and drive long-term growth.
Our global team of professionals combines industry knowledge and technical experience to help with your most pressing issues. Whether through our tax and audit advice or our innovative advisory services, we help insurers explore M&A strategies, adopt new business models, develop new products, embrace technology, optimize customer experience and address shifting workforces.
For more information click here
Close
Guidewire is the platform P&C insurers trust to engage, innovate, and grow efficiently. We combine digital, core, analytics, and AI to deliver our platform as a cloud service. More than 540 insurers, from new ventures to the largest and most complex in the world, run on Guidewire.
As a partner to our customers, we continually evolve to enable their success. We are proud of our unparalleled implementation track record, with 1,000+ successful projects, supported by the largest R&D team and partner ecosystem in the industry.
For more information click here
Close
Sapiens International Corporation empowers insurers to succeed. The company offers digital software platforms, solutions and services for the P&C; life, pension and annuity; reinsurance; financial & compliance; workers' compensation and financial markets. With more than 35 years of delivering to over 500 organizations globally, Sapiens satisfies customers' core, data and digital requirements. Our portfolio includes policy administration, billing and claims; underwriting, illustration and electronic application; reinsurance; and decision management software. Sapiens' digital suite features customer and agent portals, and an advanced analytics solution. Sapiens' team of over 3,300 operates in North America, the United Kingdom, EMEA and APAC.
For more information click here
Close
We believe that innovation and technology are a positive force of change for business and society. We support our clients to envision and create a sustainable future.
Zühlke is a global innovation service provider. We envisage ideas and create new business models for our clients by developing services and products based on new technologies – from the initial vision through development to deployment, produc¬tion and operation.
Zühlke draws on the experience of more than 10,000 software and product develop¬ment projects and supports customers in a wide range of industries.
For more information click here

Close
SS&C Technologies is a leading provider of mission critical, cloud-based software available via a flexible, on-demand delivery model that helps insurance companies operate better, faster, and more efficiently.
Founded in 1986, the company is home to 22,000+ employees across 150 office locations in 35 countries globally. With 18,000+ clients across spanning the financial services and health industries, customer needs and requirements are always at the forefront of our strategy.
Built on SS&C's reputation as an end-to-end solutions provider, SS&C Intelligent Automation Solutions delivers a unified suite of technologies – from an award-winning digital workflow solution and AI-driven document automation technology – to accelerate straight-through processing in complex, highly regulated environments such as insurance, banking, financial services, and health.
For more information click here

Exhibitors


Close
TIW provides middle office solutions for Brokers, Insurers, and MGAs in the London Insurance Market, improving efficiency, security, regulation, user experience, and customer service.
Clients choose TIW for our highly affordable best-in-class technology services
For more information click here

Close
DOCOsoft is an innovative developer of technology solutions for the global insurance and financial services markets. With over 15 years' experience, the company's pedigree is well established in the UK and our software is widely used in the London Insurance market, where we provide highly-effective Claims, Document Management and connectivity solutions.
Many of the leading London Market Insurance companies rely on DOCOsoft for their Claims Management and the product is closely integrated into the infrastructure that supports the London and international insurance market.
For more information click here
Virtual TINtech Summer 2021
Leveraging technology to drive innovation, transform the customer experience and enable digital operations
Interested in sponsorship?
Find out why leading suppliers in the UK insurance sector sponsor TINtech year in, year out - and have done since its launch in 2009.