Virtual Digital Claims 2021
Transforming claims culture, mindsets and technology
Virtual Digital Claims focuses on how digital can unlock and enable better claims processes, drive innovation and deliver the strategic value of claims to the organisation. Now, more than ever, there is an opportunity to build on the 'move to digital' that COVID has necessitated and transform claims service and operations - to improve the customer experience and deliver efficiencies.
Topics to be covered:
Leveraging digital to improve the customer claims journey
Unlocking the potential of unprecedented levels of data to identify flaws in the existing claims value chain
The implication of the next generation of digital technology – AI, robotics, Blockchain and autonomous vehicles
Transforming claims through digital – the implications for skills, capabilities and traditional claims processes
AGENDA
10:00 - 11:00 | Keynote Presentations
Rethinking claims for the digital age
Leveraging digital to enable a superior, sustainable claims operating model
How the last year has confirmed the strategic role of claims in the business, and exposed both resilience & gaps in digital capabilities
Understanding how customer expectations have changed
The opportunity to create an empathetic, truly omnichannel claims experience
The role of claims in achieving Net Zero
Melanie Kill
Claims Transformation Director
AXA
Ian Thompson
Group Chief Claims Officer
Zurich Insurance
Eileen Potter
Solution Marketing Manager, Insurance
ABBYY
12:00 - 13:00 | Panel discussion
Successfully deploying AI and automation in claims
Overcoming the practical challenges to improve resolutions times, drive up the customer experience and deliver efficiencies

The benefits of RPA, speech recognition and self-service in claims to improve customer service and gain efficiencies seem obvious and readily achievable. However, ensuring these technologies are deployed effectively is key if organisations are to realise the potential ROI.
This session will explore:
Where does AI and automation add the most value in claims processing?
The key criteria for effective deployment
How this technology impacts customer service, claims efficiency and the role of claims handlers
Liz Ryan
Head of Claims Performance & Insights
Zurich Insurance
Pranav Pasricha
Global Head P&C Solutions
Swiss RE
Alistair Mearns
Solutions Consultant - Enterprise Intelligence
Verint
Lunch

14:00 - 15:00 | Panel discussion
Leveraging digital & data to transform claims customer journeys
Delivering omni-channel experiences that drive engagement and retention
Meeting customer service expectations around claims is the number one driver for investments in digital and data capabilities. However, ensuring those investments improve claims resolutions, transform the customer experience and deliver efficiencies is key.
This panel discussion will explore:
The key criteria to deliver a swift, empathic claims service
Join up journeys and communications to drive retention
Overcome operational inefficiencies that hamper great service
Paul Reading
Head of Innovation & Transformation
TIF Group
Andy Reid
Director of Operations
Home & Legacy
Leigh Varnham
Director - Intelligent Automation Solutions
SS&C Technologies
Sponsored by

15:00 - 16:00 | Panel discussion
Should all transformations focus around claims?
Developing a high performing claims culture
How have customer expectations changed & what does that mean for insurers future business and operating models?
Overcoming the operational and technological challenges this presents for organisations
Should your transformation focus around claims…'the moment of truth'?
Lindsay Foster
Commercial Strategy and Transformation Director
AXA Partners
Dylan Bourguignon
CEO
SO-SURE
René Schoenauer
Director, Product Marketing, EMEA
Guidewire Software
Sponsored by

16:00 - 17:00 | Panel discussion
Using claims data and analytics to improve claims insights & outcomes
Increasing claims service and delivering efficiencies
Data in the insurance sector is notoriously complex, often sitting on siloed, legacy systems making it difficult to access and extract value from. This session will explore:
How you unlock the value of your data estate
Is now the time for the internet of things to revolutionise underwriting and claims?
How is claims data being used to improve the customer experience?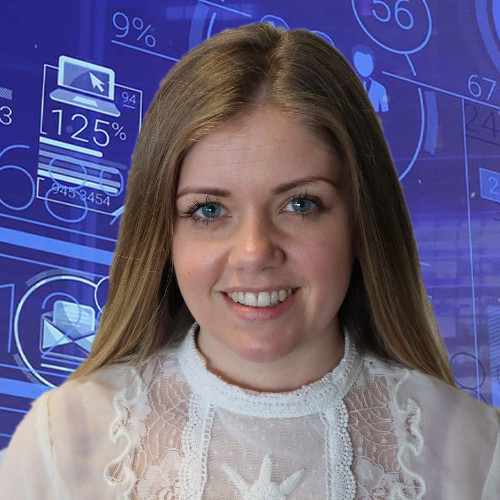 Sarah Lang
Head of Claims Solutions
Admiral
Jason Cripps
Former Global Head Operational Excellence and Automation
Dan Klein
Director
Zuhlke
Sponsored by

Sponsored by
Session Sponsor:



Close
Guidewire is the platform P&C insurers trust to engage, innovate, and grow efficiently. We combine digital, core, analytics, and AI to deliver our platform as a cloud service. More than 540 insurers, from new ventures to the largest and most complex in the world, run on Guidewire.
As a partner to our customers, we continually evolve to enable their success. We are proud of our unparalleled implementation track record, with 1,000+ successful projects, supported by the largest R&D team and partner ecosystem in the industry.
For more information click here
Close
SS&C Technologies is a leading provider of mission critical, cloud-based software available via a flexible, on-demand delivery model that helps insurance companies operate better, faster, and more efficiently.
Founded in 1986, the company is home to 22,000+ employees across 150 office locations in 35 countries globally. With 18,000+ clients across spanning the financial services and health industries, customer needs and requirements are always at the forefront of our strategy.
Built on SS&C's reputation as an end-to-end solutions provider, SS&C Intelligent Automation Solutions delivers a unified suite of technologies – from an award-winning digital workflow solution and AI-driven document automation technology – to accelerate straight-through processing in complex, highly regulated environments such as insurance, banking, financial services, and health.
For more information click here

Close
We believe that innovation and technology are a positive force of change for business and society. We support our clients to envision and create a sustainable future.
Zühlke is a global innovation service provider. We envisage ideas and create new business models for our clients by developing services and products based on new technologies – from the initial vision through development to deployment, produc¬tion and operation.
Zühlke draws on the experience of more than 10,000 software and product develop¬ment projects and supports customers in a wide range of industries.
For more information click here