Virtual TINtech 2020
A 2-day virtual event that will enable you to overcome your business challenges while working from home
Virtual TINtech is a brand new digital event hosting a varied series of interactive, online sessions. We have gathered a network of industry experts who will be exploring how technology can support and enable effective business processes.
From 7 sessions to choose from, you have the unique opportunity to discover a different aspect of digital change and transformation across the business, helping you overcome current business challenges and develop your strategy for the post COVID world.
AGENDA: Day 1

09:00 - 09:40: Keynote
Keynote: Out of adversity comes opportunity

Overcoming the challenges of digital to develop a future fit organisation


Steven Zuanella
Group Chief Digital Officer
Generali Group
Chris Payne
UK Insurance Technology Leader
Ernst & Young LLP
Preetham Peddanagari
EMEIA Insurance Technology Consulting Lead
Ernst & Young LLP
Sponsored by
Day 1

11:00 - 11:40: Panel discussion
Panel discussion: What's next for digitising & modernising the London Market

Overcoming the practical challenges to deliver change


Chris Read
Chief Operating Officer
AXA XL
Rui Pereira
Co-founder & VP of Digital Transformation
OutSystems
Sponsored by

Day 1

14:00 - 14:40: Fire side chat
Fire side chat: Innovation for competitive advantage in commercial lines

Driving efficiency and competitive advantage as market dynamics change


Harriet Parkinson
Head of International Claims Operations
Hiscox
Tim Yorke
Operations Director, Commercial Lines
AXA
Andy Watts
Regional Director Europe and Africa
Sapiens
Sponsored by
Day 1

16:00 - 16:40: TINtalks
TINtalks: Innovation in insurance

Necessity is the mother of invention


Madeline Bailey
Former Head of Strategic Initiatives, MS Amlin and Founder
Ballantyne
Walid Al Saqqaf
Founder
Insureblocks
Ben Rose
Co-Founder & President
Riskbook
René Schoenauer
Director, Product Solution Marketing, EMEA
Guidewire Software
Sponsored by

AGENDA: Day 2

09:00 – 09:40: Panel discussion
Panel discussion: Winning in the transformed landscape

Driving transformational change to improve the customer experience


Andrew Brockway
CTO
Confused.com
Hugh Hessing
Formerly COO
Aviva Plc
David Clamp
Founder & Managing Director
Merlin Digital Consulting Limited
Grzegorz Podlesny
Partner
Sollers Consulting
Sponsored by
Day 2

11:00 – 11:40: Fire side chat
Fire side chat: The secrets of successful digital transformation

The people, process and technology challenges of enabling digital


Tim Buchanan
Group Digital Director
Hiscox
Jim Close
Regional Vice President
Kofax
Day 2

14.00 – 14.40: Insight session
Insight session: Delivering legacy transformation

Where & how do you start transforming legacy systems, technology and thinking


Michael Gould
Former Group Chief Operating Officer
Brit Insurance
Damian Arnold
CEO
Artificial
Tony Grosso
SVP Global Marketing and Communications
EIS Group
Sponsored by
Main sponsor:
Innovation sponsor:

Session Sponsor:

Close
We help insurers navigate disruption, manage regulatory change and integrate technology to transform and achieve growth. All sectors face challenges. But, in insurance, the list is especially long. Profound regulatory change. Unprecedented opportunity in emerging markets. Lingering economic uncertainty. Technology-driven disruptions. Rising consumer expectations. Intense cost and competitive pressures. Through our services, we can help you address these issues — and embrace innovation and transformation to improve performance and drive long-term growth.
Our global team of professionals combines industry knowledge and technical experience to help with your most pressing issues. Whether through our tax and audit advice or our innovative advisory services, we help insurers explore M&A strategies, adopt new business models, develop new products, embrace technology, optimize customer experience and address shifting workforces.
For more information click here
Close
Guidewire is the platform P&C insurers trust to engage, innovate, and grow efficiently. We combine digital, core, analytics, and AI to deliver our platform as a cloud service. More than 540 insurers, from new ventures to the largest and most complex in the world, run on Guidewire.
As a partner to our customers, we continually evolve to enable their success. We are proud of our unparalleled implementation track record, with 1,000+ successful projects, supported by the largest R&D team and partner ecosystem in the industry.
For more information click here
Close
Sollers Consulting is an international operational advisory and software integrator. Established in 2000, the company supports insurers, banks, and leasing firms in business transformations and adapting to modern technologies.
For more information click here
Close
Thousands of customers worldwide trust OutSystems, the number one low-code platform for rapid application development. Engineers with an obsessive attention to detail crafted every aspect of the OutSystems platform to help organizations build enterprise-grade apps and transform their business faster. OutSystems is the only solution that combines the power of low-code development with advanced mobile capabilities, enabling visual development of entire application portfolios that easily integrate with existing systems.
For more information click here

Close
Sapiens International Corporation empowers insurers to succeed. The company offers digital software platforms, solutions and services for the P&C; life, pension and annuity; reinsurance; financial & compliance; workers' compensation and financial markets. With more than 35 years of delivering to over 500 organizations globally, Sapiens satisfies customers' core, data and digital requirements. Our portfolio includes policy administration, billing and claims; underwriting, illustration and electronic application; reinsurance; and decision management software. Sapiens' digital suite features customer and agent portals, and an advanced analytics solution. Sapiens' team of over 3,300 operates in North America, the United Kingdom, EMEA and APAC.
For more information click here
Close
Nutanix unifies public cloud simplicity and agility with private cloud performance and security. Whether on-premises or hybrid, you'll ensure business continuity through centralized management, one-click operations, and AI-driven automation. It's your choice.
For more information click here
Close
Verisk Specialty Business Solutions (formerly Sequel), has been a leading industry software specialist for over 25 years, delivering impactful, reliable solutions that provide end-to-end management to the insurance and reinsurance markets. As part of Verisk, a global organisation that is synonymous with industry innovation and driven by leading experts in their field, we have a strong track record for delivering successful transformation programmes for underwriters, brokers and MGAs within the Lloyd's, companies and international insurance/reinsurance sector.
As Verisk Speciality Business Solutions, we continue to invest heavily in product evolution, working closely with our clients on a growing range of class-leading, end-to-end solutions. We strive to continually enhance client experiences and better inform risk decisions and as part of Verisk, we have an unrivalled team of insurance industry experts around the world with access to data-driven insights across the Verisk network. We are firmly focused on the future to help you see a world of opportunities.
For more information click here
Close
We take the pain out of big change projects.
Working with over 600 organisations, our low-code, contact centre and omnichannel messaging solutions allow customers to make big changes, fast.
Radically improve your customer experience without launching big, expensive transformation programs. And, there's no need to blow the budget, replace core systems or create work for IT.
Our tools help the people behind the scenes – customer-facing staff and IT talent – build and deliver customer experiences together. Solving operational issues one bad process at a time.
Discover how you can deliver first-class CX in the claims market, talk to our team today.
For more information click here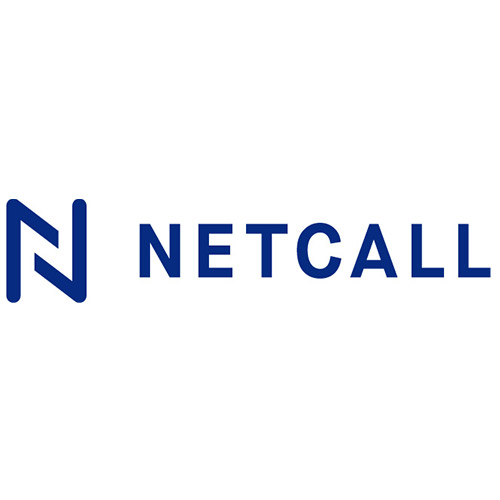 Close
Genasys is a leading insurance technology company which develops and supports world-class software and services.
Our product is a full stack, cloud based, modular insurance solution, which can delivered into P&C, Life, Medical and speciality business, like cyber, marine, aviation. The technology is designed to accommodate Usage Based, On-Demand and Parametric business. Our zero code tools and quick to deploy product distribution technology empowers our clients to drive their businesses.
We believe in providing business solutions, not just software, and therefore we offer flexible commercial models that are designed to support our customer's businesses and product innovation.
For more information click here
Close
DOCOsoft is an innovative developer of technology solutions for the global insurance and financial services markets. With over 15 years' experience, the company's pedigree is well established in the UK and our software is widely used in the London Insurance market, where we provide highly-effective Claims, Document Management and connectivity solutions.
Many of the leading London Market Insurance companies rely on DOCOsoft for their Claims Management and the product is closely integrated into the infrastructure that supports the London and international insurance market.
For more information click here