Virtual London Market Claims 2020
Seizing the opportunity to transform the claims experience
COVID has supercharged the claims modernisation agenda – now is the time to grasp the opportunity to transform London market claims processes and enhance the client experience.

Both the market (via The future at Lloyd's initiative) and individual organisations are looking to harness the power of technology and data to improve claims messaging, enable quicker client outcomes, reduce costs and accelerate payments. The key question is HOW do you overcome the operational challenges to achieve these ambitions?

Virtual London Market Claims will provide a series of interactive, online sessions addressing the mission statement of the 'real world' London Market Claims conference: "to enhance and improve the claims process to the benefit of all stake holders in the London market claims value chain".

The format of each session will vary, but they are all 'live', interactive and discussion based. Attendees will be able to submit questions and issues to be discussed, both in advance and live on the day. After each session TIN will host a Zoom call where attendees can discuss the session with other participants.
AGENDA

10:00 - 10:40: Keynotes
Strategically transforming London market claims

A new era for excellence in London Market claims handling & changing mindset and skillsets to deliver high impact sustainable change in claims


Tim Carter
Claims Director
Everest Re
Sian Fisher
Chief Executive Officer
Chartered Insurance Institute
Ian Gibbard
Senior Sales and Account Executive
Guidewire
Sponsored by

11:00 - 11:30: Market perspective
The Insurance Network Gracechurch Report 2020

Where next for London market claims?


Ben Bolton
Founder and Managing Director
Gracechurch Consulting
12:00 - 12:40: Panel dicussion

Claims modernisation and claims strategy in context of the Future at Lloyd's


Sheel Sawhney
Group Head of Claims
Brit
Philip Godwin
Head of Claims
Lloyd's of London
Julian Millar
Head of Specialty Claims
Travelers
Lee Elliston
Claims Director
Lloyd's Market Association
Paul Bermingham
Managing Director
Advent Insurance Management
14:00 - 14:40: Panel discussion
Strategic claims technology

Leveraging technology to enable claims transformation


Charles Bush
Head of Property and Energy Claims
Zurich
Clare Constable
Claims Director
HDI Global Specialty
Andrew Walker
Head of Claims, Europe
Berkshire Hathaway Specialty Insurance (BHSI)
Bart Patrick
Managing Director
Duck Creek Technologies
Sponsored by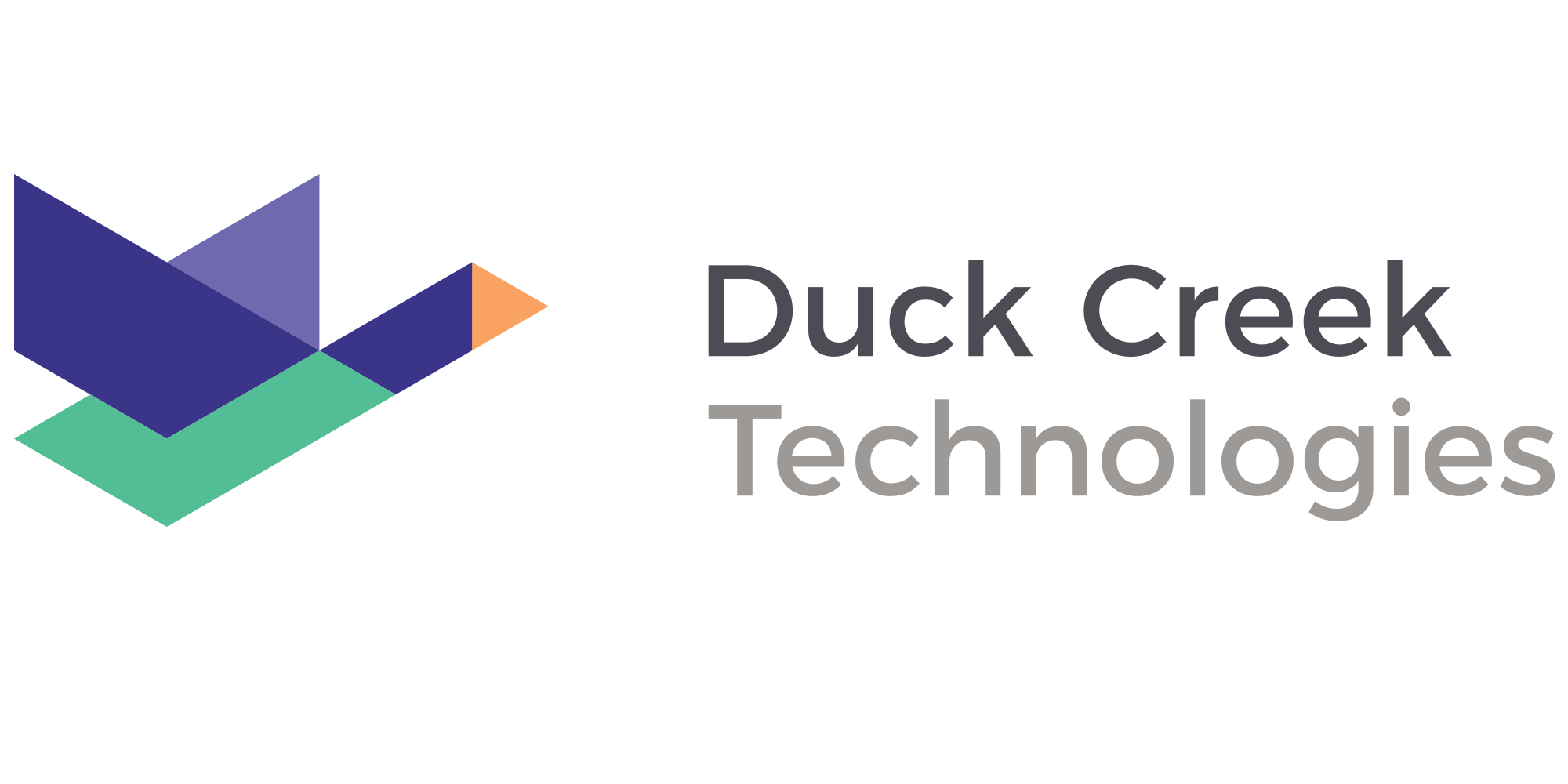 15:00 – 15:40: Presentation followed by Q&A

The implications of the High Court's decision in the FCA Business Interruption Test Case


Paul Wordley
Partner
Wordley Partnership
Ben Bolton
Founder and Managing Director
Gracechurch Consulting
Transforming claims operations

Building operational resilience & agility in claims


Angus Rogers
Head of Claims Operations
Canopius
Simon White
Claims Director
Apollo
Andy Milburn
Enterprise Sales Manager
iPipeline
Sponsored by
Main sponsor:

Session Sponsor: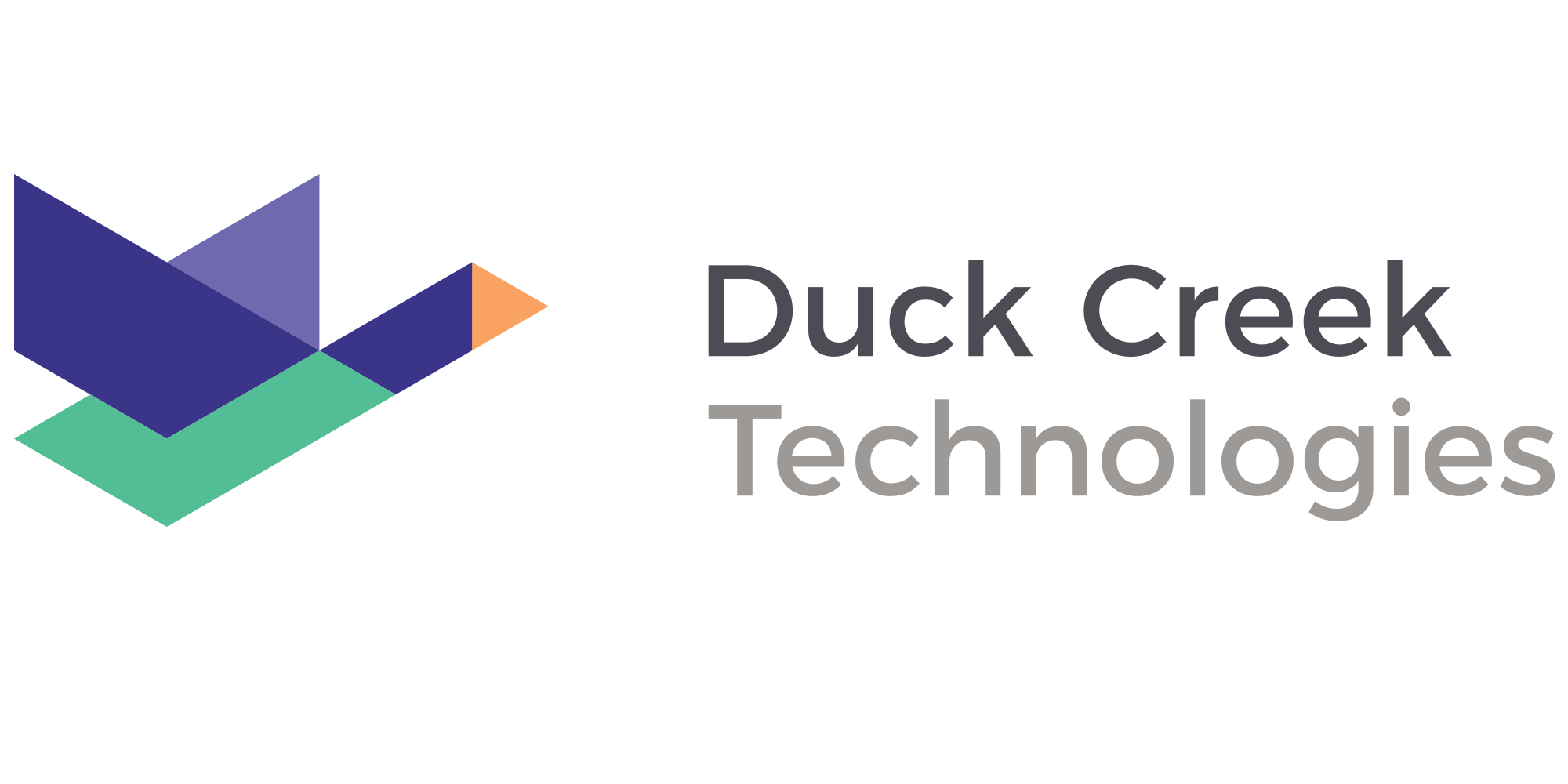 Close
Guidewire is the platform P&C insurers trust to engage, innovate, and grow efficiently. We combine digital, core, analytics, and AI to deliver our platform as a cloud service. More than 540 insurers, from new ventures to the largest and most complex in the world, run on Guidewire.
As a partner to our customers, we continually evolve to enable their success. We are proud of our unparalleled implementation track record, with 1,000+ successful projects, supported by the largest R&D team and partner ecosystem in the industry.
For more information click here
Close
Duck Creek Technologies paves a genuine path to the future for the London Market. Decades of insurance experience underpin advanced technologies specifically designed to accommodate change—giving market entities the ability to navigate uncertainty and capture market opportunities faster than their competitors.
Duck Creek solutions are available standalone or as a full suite. All are available via Duck Creek OnDemand, the provider's SaaS solution for the insurance industry. For more information, visit www.duckcreek.com and follow us on Twitter @DuckCreekTech
For more information click here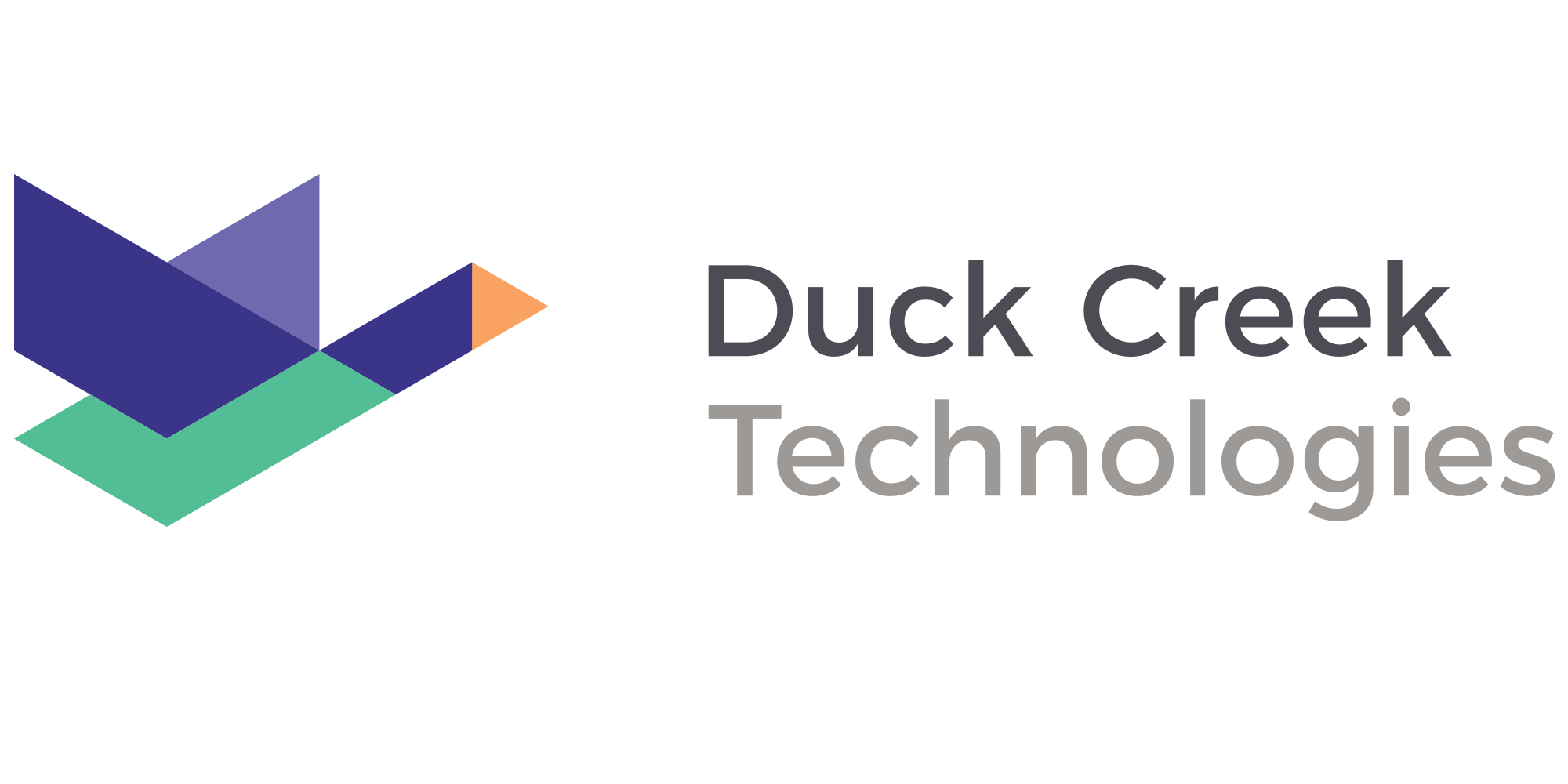 Exhibitors


Close
Verisk Specialty Business Solutions (formerly Sequel), has been a leading industry software specialist for over 25 years, delivering impactful, reliable solutions that provide end-to-end management to the insurance and reinsurance markets. As part of Verisk, a global organisation that is synonymous with industry innovation and driven by leading experts in their field, we have a strong track record for delivering successful transformation programmes for underwriters, brokers and MGAs within the Lloyd's, companies and international insurance/reinsurance sector.
As Verisk Speciality Business Solutions, we continue to invest heavily in product evolution, working closely with our clients on a growing range of class-leading, end-to-end solutions. We strive to continually enhance client experiences and better inform risk decisions and as part of Verisk, we have an unrivalled team of insurance industry experts around the world with access to data-driven insights across the Verisk network. We are firmly focused on the future to help you see a world of opportunities.
For more information click here
Close
DOCOsoft is an innovative developer of technology solutions for the global insurance and financial services markets. With over 15 years' experience, the company's pedigree is well established in the UK and our software is widely used in the London Insurance market, where we provide highly-effective Claims, Document Management and connectivity solutions.
Many of the leading London Market Insurance companies rely on DOCOsoft for their Claims Management and the product is closely integrated into the infrastructure that supports the London and international insurance market.
For more information click here